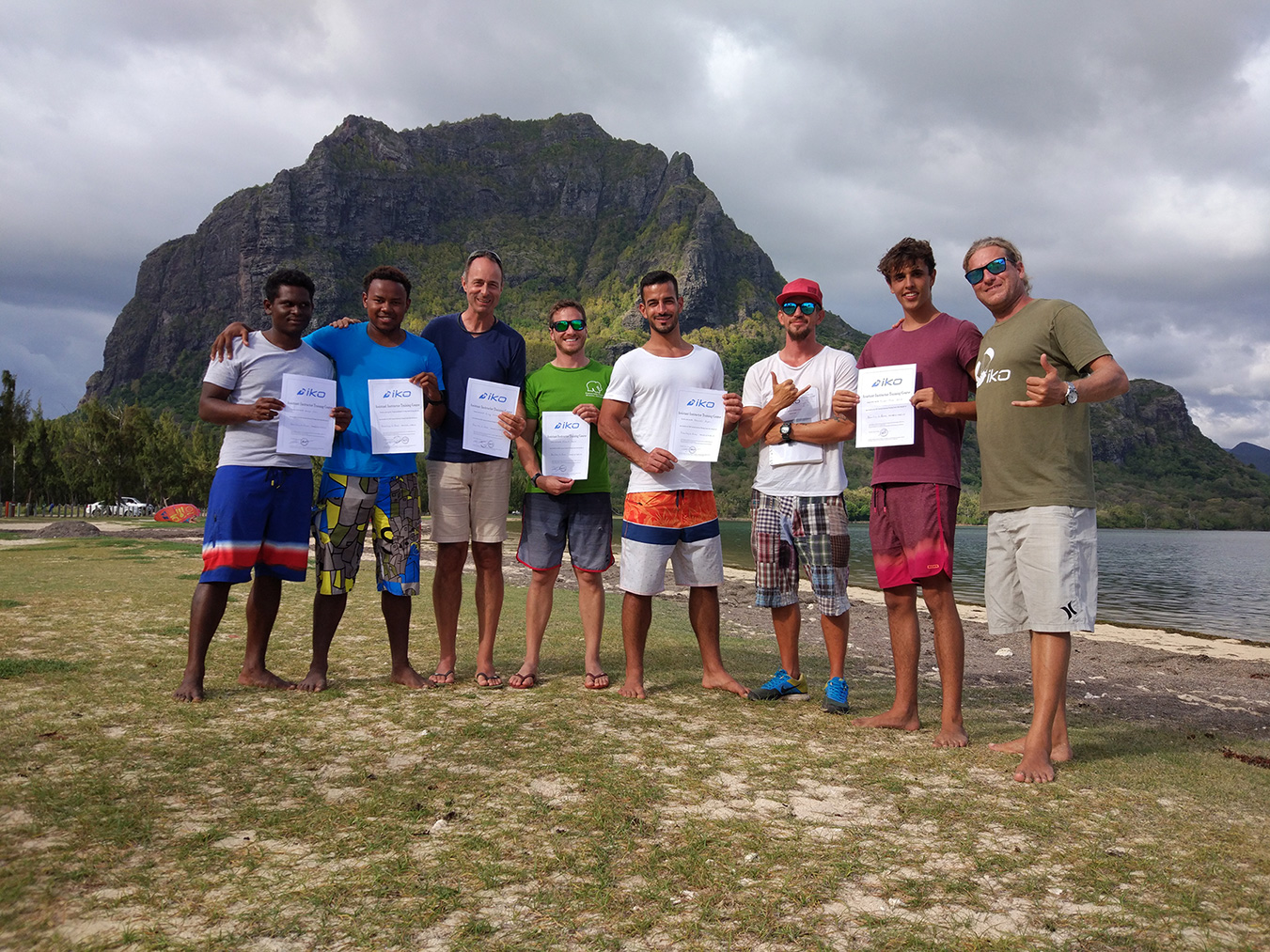 Do you want to turn your passion into a job? Do you like travelling? Become a Kite Boarding Instructor!
Hang Loose Tours is the only Kite Boarding center in Mauritius that is run by an IKO Examiner,
Christian Stepnow and offers this kind of formation/education/training.
The IKO Instructor Training Course is a 5 day program where the candidates will learn all the theoretical and practical teaching skills needed to become an independent PRO Instructor.
Graduates are certified as an IKO Instructor Level 1 and are able to work worldwide!
Candidates for an IKO Instructor Training Course must meet the pre required level before attending. Please read the prerequisites at the bottom of this page or find more information at: www.ikointl.com
Worldwide qualifications and benefits:
Teach up to two students with one kite at the same time
Certify students with the IKO Member Card
Access the online job list
Post seeking employment ads to the online job list
Work at IKO Affiliated Centers
Access the Pro Area on the IKO website
Receive customer feedback that results in an international instructor ranking
Get the instructor Level 2 certification fee waived
Eligible to obtain IKO Instructor insurance coverage
Post personal profile information viewable on the general public website
Prerequisites:
Be at least 18 years old
Be a certified IKO Kiteboarder Level 4 or equivalent (evaluated during the ITC)
Have an IKO Assistant Instructor certificate
Have a valid First Aid and CPR certificate or have completed it before the ITC with an IKO Examiner running the course
Complete the online Assistant - Exame
Must be able to read, write and speak fluently the language the course is given
Sign the ITC Candidate Waiver and Participation Form
To apply for the IKO Instructor Training Course, please contact us on: This email address is being protected from spambots. You need JavaScript enabled to view it.
Save